Al Bahar Corniche : Venue Information
A'L BAHAR is a vibrant beachfront community located on the Abu Dhabi Corniche. The 80,000-sqm mixed-use development has a total of 48 dining, retail and leisure outlets in stylish units along a pristine length of beachfront.

Abu Dhabi visitors and residents can cool off at 'AquaFun', an inflatable waterpark concept new to the capital, as well as access public spaces for concerts and community events throughout the year, with a 500-metre promenade, directly on the shores of the Arabian Gulf.

The beachfront development includes a variety of sports facilities, with basketball and beach volleyball courts, football pitches and an outdoor gym. The health and wellness facilities include Bodytree yoga studio, a brand that has been offering health & wellness to the Abu Dhabi community for over a decade with the emirate's longest running yoga studio.

Haddins also brings their active leisure offering to A'L BAHAR, providing yet more health and fitness solutions in the UAE capital. The functional fitness brand has grown from a small bootcamp event to a trusted wellness brand, and will help nurture a healthy, positive environment in the heart of the new beachfront community. A'L BAHAR also includes a branch of Adventure HQ, one of the first retail spaces to be signed for the area.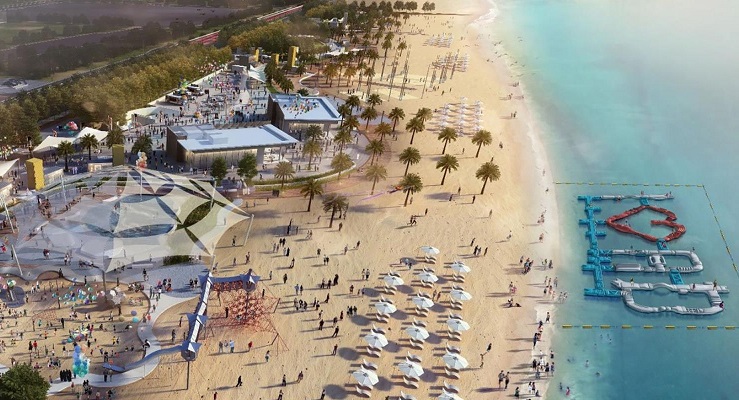 Location:


Beach Pavillion
Abu Dhabi
United Arab Emirates
Al Bahar Corniche : Events & Tickets